Nigeria Slashes Import Duties On 115 Items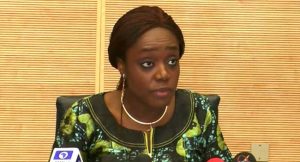 The Federal Government has approved a reduction in the import duties of 115 items in different sectors of Nigeria's economy.
The Minister of Finance, Mrs Kemi Adeosun, said that the reduction was approved by President Muhammadu Buhari as part of dovish fiscal policy measures.
Mrs Adeosun revealed in a statement on Wednesday that the move was in line with the provisions of the Economic Community of West African States' Common External Tariff (ECOWAS CET).
"This is to confirm that His Excellency, Mr President, has approved the 2016 fiscal policy measures made up of the supplementary protection measures for implementation together with the ECOWAS CET 2015-2019, with effect from 17th of October, 2016.
"Consequently, all transactions prior to the effective date of this circular shall be subjected to the tariff rates applicable before the coming into effect of this 2016 fiscal policy measures," she said.
A breakdown of the import adjustment list of 173 items showed that the government approved the reduction of 26 items from 10% to 5%.
Similarly, the import duties of 89 items were reviewed downwards to 5% from a national list of 91 products.
The government, however, reinforced the ban placed on the importation of some items including refined vegetable oil, cocoa butter, and fruit juice in retail packs among others.