Kogi Govt. To Commence Free Primary Health Care Service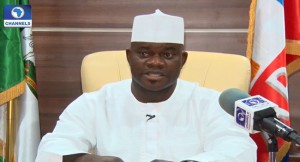 The Kogi state government has said it would commence a week-long free primary health care service, for pregnant women and children who are between 6 and 59 months in the state.
This was disclosed by the Nutrition Officer, Mr Bolarinwa Ogundusi, in Lokoja, the state capital, while addressing some health officials from the 21 local government area in the state.
He said the training is to enhance the capability of the state health officers in order to enable them perform well in their areas of specialization.
At the end of the programme, participants are expected to train other health workers back in their various localities so as to enhance their knowledge for improved productivity.
Mr Ogundusi also noted that the programme is meant for the implementation of the planned Maternal and Neo-natal Child Health Week (MNCHW), at the community level in the state.
"The Maternal And Newborn Child Health Week is scheduled to hold from January 16 to January 20, in all the 717 designated facilities across the 21 local government areas in the state."
According to him it would involve Vitamin A supplementation, mental valine vaccine, immunization, family planning, deworming and Mid-Upper Arm Circumfrence (MUAC) screening.
Other aspects would include: malaria and net distribution, antenatal care, (HIV/AIDS) testing and counselling among others".
Meanwhile, experts described Valine as a crystalline essential Amino Acid and one of the building blocks of plants and animal protein.
"In addition, the week-long programme would help us to know if children are being adequately nourished and to also get the percentage of children that are malnourished.
"This will enable us to treat the malnourished and make sure that every child in the state is taken care of nutritionally and otherwise," he stated.