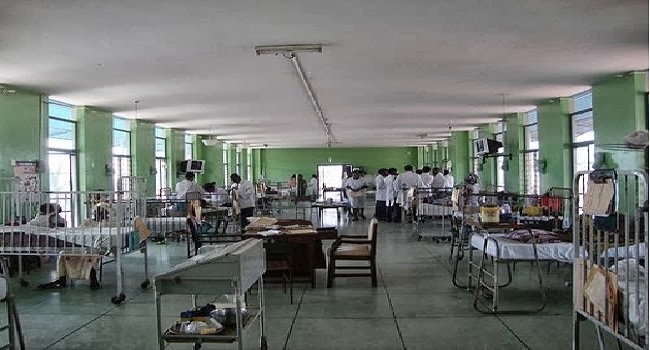 The Nigerian government has awarded contract for the construction of a mental health clinic in each of the Senatorial Districts in the South East geo-political zone.
The clinic will stimulate fast recovery of psychiatric and mentally derailed patients.
A Medical Director in the Federal Neuropsychiatric Hospital Enugu (FNHE), Dr. Jojo Onwukwe, made the statement during a sensitisation programme and inaugural zonal meeting of community mental health project officers.
The meeting was held in Owerri, the Imo state capital in south east Nigeria, and it had officers from the South East zone in attendance.
Dr. Onwukwe revealed that records showed that over 9,000 psychiatric patients were recorded in the institution within the last five years and about 2,000 patients were brought to the facility annually for treatment.
He noted that it would be more cost effective and easy to adapt the environment and reduce stress if patients were brought to a health facility that was closer to them.
"We looked at the disadvantages of crowding patients in a hospital. It takes them at least two weeks for them to adapt the new system in the hospital. But when they are treated in a mental health facility closer to them, it makes them feel they are still within their immediate environment.
"Research findings show that those treated within their immediate communities recover faster than those taken to a far place. It is now global issue to decentralise the mental health facilities than to have one central place that cannot afford the patients recover faster," he stated.
According to Dr. Onwukwe, the zonal meetings were divided into two prone stages: advocacy and awareness, and construction of mental health clinics attached to Primary Health Centre (PHCs) in the south-east.
He maintained that the advocacy and awareness angle became necessary in order to draw attention to effort of the Federal Government towards handling cases of mental health issues while construction of facilities had already taken off which was entirely done by the Federal Government.
In his remarks, the Consultant for the Mental Advocacy and Awareness Programme, Dr. Ejike Oji, said that the prevalence of mental health was reported at 20 per cent.
Dr. Oji pointed out that one facility was equal to 1.4 million patients compared with its equivalent figure in Europe which stands at one facility to 1,000 patients.
He observed that the demand created the need for more and closer mental health facilities, emphasising that it would ensure awareness for mental health services. The doctor also told reporters that the FNHE felt everyone should have access to quality health care.
The mental health facilities are expected to be have been completed before the end of 2017.