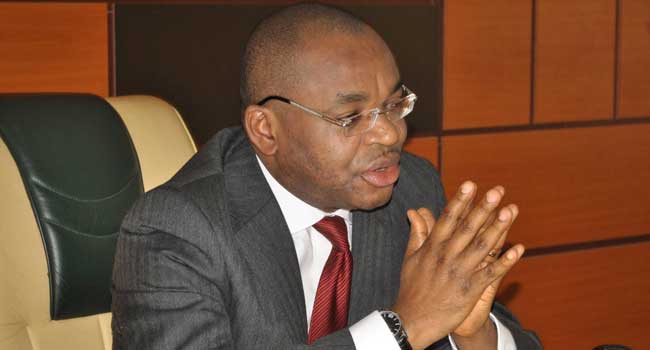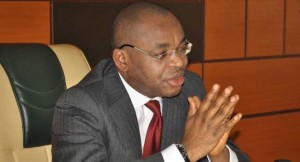 Akwa Ibom State Government has faulted media reports claiming that Governor Udom Emmanuel has declared "war" on President Muhammadu Buhari's political appointees from the state over disparaging utterances about the state.
A statement by a spokesman for the Governor, Ekerete Udoh, said: "The comments by the governor during the Solemn Assembly on January 2, 2017, were misinterpreted by a section of the media for reasons best known to the authors of the story.
"While we do not disagree or join issues with the fundamental points made by Governor Emmanuel during the Solemn Assembly as reported by the media on the need for those who have been privileged to hold political appointments across the board to show civility and respect for constituted authority, we wish to state that the statement was not meant to declare war on the President's men as reported.
"Rather, the statement was meant to appeal to their higher ideals and not to traffic in base sentiments capable of puncturing the fabric of the society and causing disaffection in the process".
The state government observed that any political appointee of the President who goes about inciting the people against the government of his or her home state, or making incendiary or disparaging remarks about the office and the person of the governor of a state, was doing a disservice to the President.
"We know the President will not tolerate such tendencies by his appointees.end of quote."
Recognising the right of every one to criticise the government objectively, the statement added that "in all democracies, including the mature ones, people disagree on ideology and fundamental issues; however, there is always a zone of privacy where political gladiators don't cross.
"In Akwa Ibom State, unfortunately, these lines have been breached and appointees from the other side of the political divide have taken it as an abiding article of faith to insult, demonize, call the governor names and manufacture all manner of lies and subterfuge against the governor of the state".
The state government further pointed out that it was not saying the government should not be criticised, as it was expected in a democracy.
It, however, emphasised that doing so "with malice, with manifest hatred and insulting at random the person and character of a duly elected Governor cannot and will not be tolerated by government".