Kaduna: El-Rufai Appoints Bariatu Mohammed As Head Of Service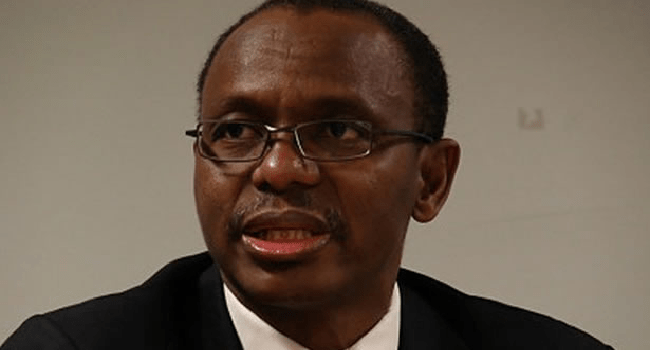 Kaduna State Governor, Nasir El-Rufai, has announced the appointment of Bariatu Mohammed as the new Head of Service in the state.
Mrs Mohammed succeeded Alisabatu Dada-Onazi who retired from service on December 31, 2016.
Governor El-Rufai commended the retired Head of Service for her hard work and foresight in driving ongoing reforms in the Kaduna State Civil Service.
He said the government was indebted to her for her resilience towards the success of the staff verification exercise, which he said laid the foundation for the reforms of the service.
Meanwhile, Mrs Mohammed's appointment was announced in a statement issued on Friday by the governor's spokesman, Samuel Aruwan.
The new Head of Service, who hails from Birnin-Gwari Local Government Area, joined the state civil service on August 7, 1984.
She rose to the rank of Permanent Secretary on April 1, 2012.
Until her elevation, Mrs Mohammed was at various times permanent secretary at the Public Service Office, Bureau of Establishments, Management Services and Training, as well as office of the Head of Service.