Pastor Adeboye Steps Down As General Overseer Of RCCG Nigeria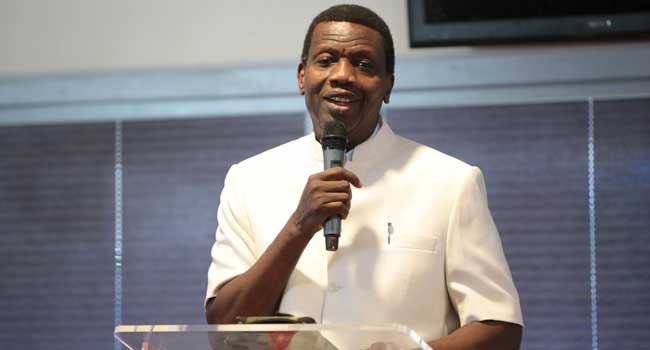 The General Overseer of the Redeemed Christian Church Of God (RCCG), Pastor Enoch Adeboye, has stepped down as the leader of the church in Nigeria.
It was gathered that Pastor Adeboye would maintain oversight of the church across the world, which now has presence in over 190 countries.
The 75-year-old revered cleric was said to have announced his retirement from the leadership of the Nigerian church on Saturday during the Annual Minister's Thanksgiving at Shimawa area of Ogun State.
The announcement was said to have been made in the presence of Nigeria's Vice President, Yemi Osinbajo, alongside other senior pastors of the church.
Pastor Adeboye took over the leadership of the RCCG from late Pa Josiah Akindayomi, who founded the church in 1952.
He has named Pastor Joshua Obayemi as his replacement, and asked members of the church to pray for the new leadership.
A Facebook post by Stealth Scouts NG, which was shared on Pastor Adeboye's wall, read "It was with great shock that the congregation of all RCCG pastors and ministers received the announcement of the General Overseer of Pastor E.A. Adeboye that he will no longer be general overseer.
"He immediately announced the new Overseer as Pastor J.O Obayemi, Pastor J.F Odesola as Secretary and Pastor J.A. Adeyokunnu as the new Treasurer.
"The announcement was made during the church's annual thanksgiving held at the 3km by 3km new auditorium today, 7th January, 2017".