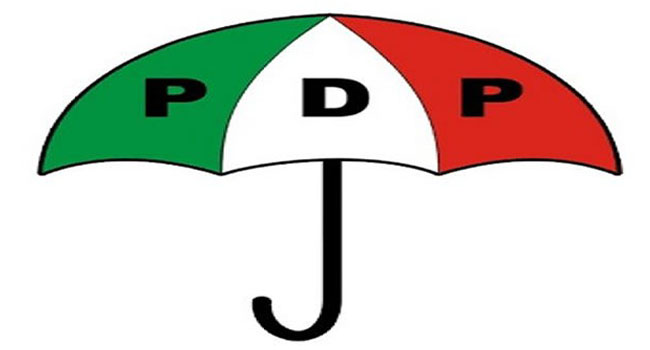 The Peoples Democratic Party (PDP) in Rivers state, has described the dismissal of six police officers attached to Governor Nyesom Wike during the December 10 rerun elections, as "the height of injustice".
A statement by the state PDP Chairman, Felix Obuah, said "the humiliation of the six Police officers, which was beamed on national television, clearly showed that the police authorities acted the script of the All Progressives Congress (APC), who were not favored by the outcome of the just concluded Rivers Re-run Election."
Mr Obuah, in the statement which was signed by his Special Adviser on Media and Publicity, Jerry Needam, further berated the police for allowing itself to be used in what he called a "show of shame".
The PDP accused the Inspector-General of Police for insulting the sensibilities of Nigerians over his remark that the dismissed police officers were engaged in professional misconduct, arguing that the dismissed police officers were statutorily mandated to protect Governor Wike who is the Chief Security Officer of the State.
He then challenged the IGP to explain to Nigerians the status of the legion of Policemen, SARS and Army officers who accompanied Rotimi Amaechi, Dakuku Peterside, Magnus Abe, Barry Mpigi, Derrick Mene and other APC chieftains, including Akin Fakorede and other policemen caught on video at Collation Centers.
The Party leader, argued that the IGP's statement in justifying his sacking of the six police officers does not stand the test of reason, wondering why those policemen, soldiers and SARS personnel who accompanied Rotimi Amaechi and Dakuku Peterside to the same Port Harcourt City Local Government Secretariat, have not been sacked and tried for "professional misconduct".
The PDP lamented that "these reckless actions by the Police is the product of the politics of desperation as institutionalized by the APC, warning that such actions could plunge the country into chaos and ruin the nascent democracy, if not checked".
Governor Wike, had also condemned the development, while promising to stand by the officers.