Police Parade Suspected Kidnappers Of Ex-Minister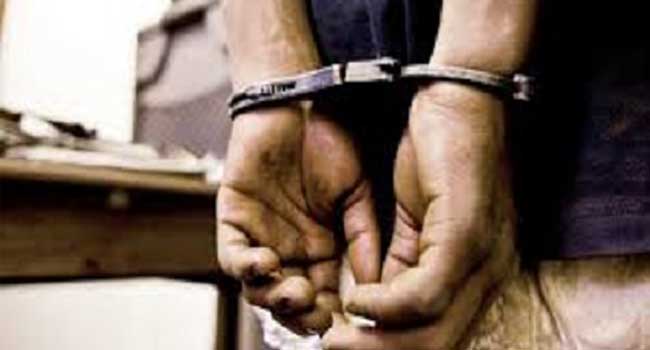 Officials of the Nigerian Police Force have paraded seven suspected kidnappers of the former Minister of State for Foreign Affairs, Mr Bagudu Hirse.
Addressing journalists in Abuja, the Force Relations Officers, Don Awunah says the suspects specialize in kidnapping influential Nigerians within Kaduna State and other neighboring states.
Leader of the seven man gang, Dominic Nwakpa and other members of his group admitted committing the crime as well as receiving a ransom of over eight million Naira before the release of the former minister.
The former minster was abducted by gunmen on November 20, 2016, in Kaduna State, northwest Nigeria.
He was said to have been abducted, when he visited President Muhammadu Buhari's nephew, Mr Mamman Daura at his Inuwa road residence in Kaduna Metropolis.
He was on November 26, 2016 rescued by security operatives, after six days in captivity. 
Spokesman of the Kaduna Police Command, Aliyu Usman, said that the former Minister was rescued in Kaduna State capital following a massive manhunt of his abductors by security operatives.