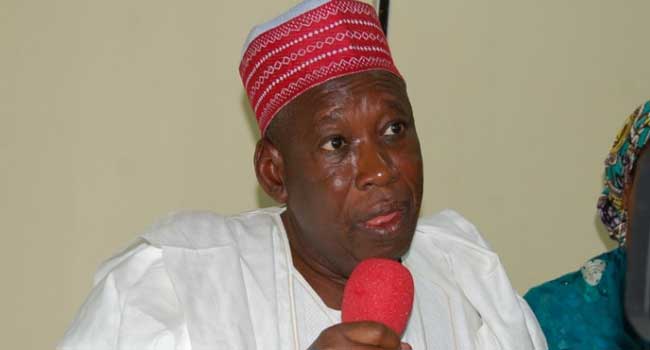 In addition to improving health care facilities especially in rural areas, the Kano state government has revealed plans to eradicate the menace of VesicoVaginal Fistula (VVF).
The Governor, Abdullahi Umar Ganduje, expressed worry over the increase in number of reported VVF cases in the state.
While receiving a UN delegation on Population Fund Agency, he said his administration has so far trained over 1,000 traditional birth attendants who have been posted to various rural areas across the 44 local government areas of the state, to oversee issues relating to pregnancy in local areas of the state.
According to the governor, increasing population coupled with limited resources at the disposal of government agencies, have partly contributed to the disease becaming too hard to control especially in northern Nigeria.
"We are lucky to be the most populous nation in Nigeria but the results were an increas in health related issues which were perhaps associated to even the most productive populated communities of the world.
"This notwithstanding cannot deter us from doing what needs to be done to ensure the health of our mothers."
Ganduje said in addition to various enlightenment programmes, government may form a legislation that would regulate early marriage in line with Islamic teaching.
"Because of the increasing number of liability population which is termed responsible for the increasing reported cases of VVF, we will have to provide a more justifiable framework in line with the religion of Islam. governor Ganduje said.
Meanwhile the Executive Director Of The United Nation Population Fund, Mr Babatunde Osetumehin, says that VVF has always been as a result of failed systems.
"A girl has to be marriage ready before she gives birth because when she gets pregnant without being ready, she ends up with fistula and that is what the UN population fund seeks to address in Nigeria especially in the north of the country".
Osetumehin who told the governor that he was in Kano to graduate 25 survivors of VVF, also assured Ganduje that the UN would continue to collaborate with sister agencies and government institutions across the world to ensure that girl child education is given more priority at all levels.
"You want to eradicate VVF? You educate girl child, if you educate the girl child, I tell you, we will never record any incident of VVF in our country and this is a task we must do, a task we most honor and respect at all cost."
The Minister of Women And Social Development Aisha Alhasan, however believes that the administration of President Muhammadu Buhari, has since inception, paid a considerable amount of attention to women and children health related issues.