Gambian Minister 'Quits In Protest' Amid Political Impasse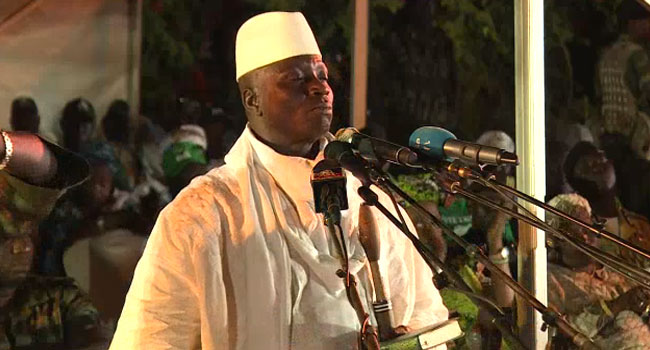 The Gambia's Information Minister Sheriff Bojang has resigned to protest President Yahya Jammeh's refusal to accept defeat in December's presidential election.
In a statement, he said that efforts to contest the results are "an attempt to subvert the express will" of the Gambian people.
The state television however reported that Mr Bojang had been sacked.
"The Gambia has decided and we must accept and respect this decision," he said, quoting a popular poster slogan which has been effaced by soldiers in the capital Banjul in recent weeks.
Bojang confirmed the authenticity of the statement to Reuters via telephone from neighboring Senegal.
The minister made headlines in October by announcing that Gambia intended to leave the International Criminal Court, calling it the "International Caucasian Court".
Jammeh's opponents hope Bojang's departure might signal further departures from among allies within the country who retain control of the army and other state institutions.
This comes after the UN Security Council has called on President Jammeh to step down.
He initially accepted that opposition leader Adama Barrow won the election, but then reversed his decision, citing electoral "abnormalities".
Foreign Minister Neneh Macdouall Gaye resigned in December, though her decision attracted little publicity.
Many officials and businessmen have fled the country, fearing a crackdown by the former lieutenant who seized power at aged 29 in a 1994 coup and is accused by rights groups of jailing and killing his critics.