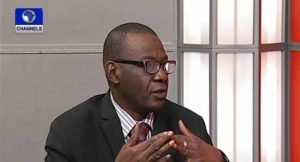 Nigeria's Bureau De Change (BDC), operators, are set to introduce an online exchange rate platform and have also fixed the Naira to Dollar reference rate at 399.
The BDC Acting President, Mr Aminu Gwadabe, explained that the platform would help reduce the gap between the official inter-bank rate and parallel market rates, as well as eliminate multiple exchange rates in the country.
This was revealed at a press conference in Lagos, where Mr Gwadabe confirmed plans by licensed fx retailers to launch the online platform for thousands of its members starting from the end of January.