Fountain University Awards Babalola, Yusuf Ali Honourary Degrees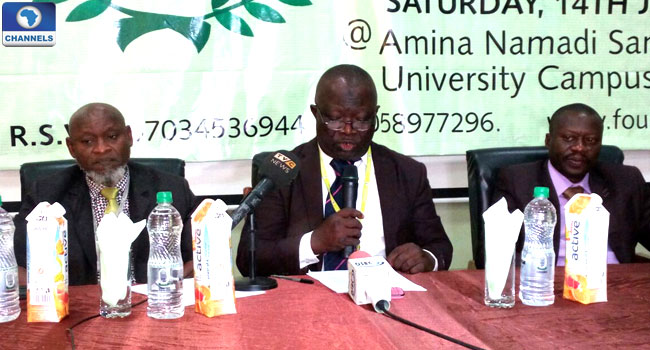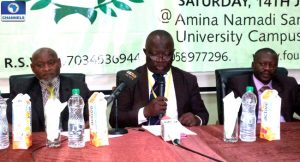 The Deputy President-General of Nigerian Supreme Council of Islamic Affairs (NSCIA), Mr Sakariyau Babalola and the Pro-Chancellor of Osun State University, Mr Yusuf Olaolu Ali, a senior lawyer, would be conferred with honourary degrees at the 6th convocation of Fountain University, Osogbo.
The acting Vice-Chancellor of the Fountain University, Professor Abdullateef Usman, said Babalola would be conferred with Doctor of Science while Ali would be honoured with Doctor of Letters respectively for their contribution to educational development in Nigeria.
He said the ceremony would be held on Saturday.
The VC said out of the 198 graduating students, 17 made First Class; 78 finished with Second Class Upper Division while 84 graduated with Second Class Lower Division and 19 completed their degrees with Third Class category.
According to him, the students completed their studies, satisfied all requirements for the awards in various disciplines and were found worthy in learning and character for the 2015/2016 academic sessions.
"In the College of Management and Social Sciences (COMAS), there are 134 graduating students with nine of them in First Class, 58 placed in the Second Class Upper Division and 57) in Second Class Lower Division. Ten graduands are in Third Class. Out of the nine students on First Class, Six (6) are in Accounting, and three in Economics.
"In the College of Natural and Applied Sciences (CONAS), 64 students are graduating. This is made up of eight First Class, 20 Second Class Upper Division, and 27 Second Class Lower Division while nine are in Third Class.
"The distribution of First Class into departments is as follows: Microbiology as well as Industrial & Environmental Chemistry has one each, Biochemistry and Nutrition four (4) while Computer Science has two," he said while giving a breakdown of the students performances.
Professor Usman said the university was committed to academic excellence in terms of delivery of lectures, tutorials, conduct of practical sessions and research as well as entrepreneurial studies.