Ivory Coast President Ouattara, Names New Govt.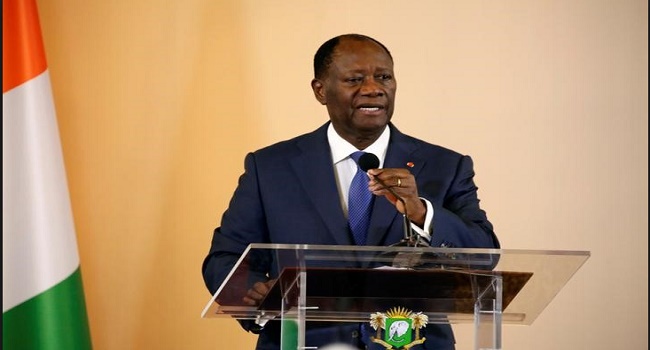 The Ivory Coast President Alassane Ouattara announced the composition of a new government on Wednesday, according to a statement read on state-owned television.
Ouattara named Amadou Gon Coulibaly, a close advisor and senior figure in the president's RDR political party, as the West African nation's new prime minister on Tuesday.
The Ivory Coast Prime Minister Daniel Kablan Duncan resigned and dissolved the government on Monday, a move that had been expected following elections last month but which was delayed two days by an army mutiny.
Duncan had been expected to stand down on Saturday, but held off after dissident soldiers took over army bases in cities across the West African country on Friday demanding bonus payments.
It took 48 hours to reach the deal to quell the revolt in an army that is made up of government troops and former rebels and riven with divisions.
"I have tendered my resignation and that of the government," he said after a meeting with President Alassane Ouattara.