Tennis: Nigerian Players In Opening Day Wins At AJC Qualifiers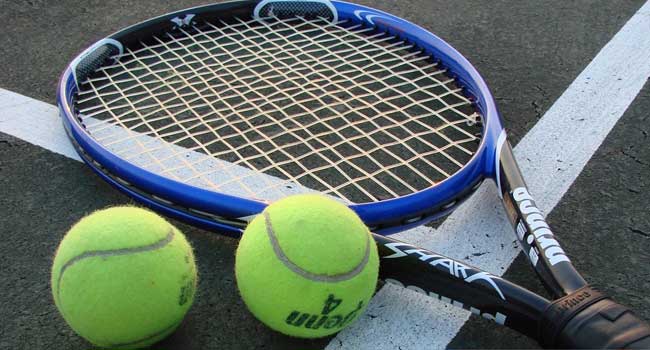 Team Nigeria began its title defense quest at the 2017 International Tennis Federation/CAT African Junior Championship West and Central Africa qualifiers on an impressive note, with most of its players securing victories in their opening games on Wednesday.
At the tournament taking place in Lome, Togo, Wilson Igbinovia recorded the first victory for Nigeria by beating Maiga Quattara of Burkina Baso 6-1, 6-2 in the boy's 16 and under category.
It was a dream championship debut for the 13-year-old, who was the surprise element in the Nigerian team after playing his way to the team during the campaign in Ado-Ekiti.
But while Igbinova had it easy, Michael Osewa was made to work hard before beating Haya Koune of Côte d'Ivoire 4-6, 6-2, 6-3.
Osewa starts slowly, and that was the case, as he battled from a set down to win four of his five matches at the last AJC in Pretoria in South Africa where he lost to Damien Laporte of the Seychelles in the final.
"It was a very difficult and tough match. The Ivorian opponent was playing with so much power in the first set and Osewa Kust don't know how to contain him. However, he took control of the game in the second match which he won convincingly. The same thing happened in the final set," Nigeria's coach, Mohammed Ubale, said after the match.
In the girls' 16 and under category, Omolade Aderemi also triumphed over Dami Kouche of Togo 6-1, 6-0 while Michael Ayoola defeated Umar Fouma of Mali 6-3, 6-2 in the boys' category. Nigeria's fine run was somehow dented as Toyin Asogba fell 6-0, 6-3 to Kpadonu of Togo in the girls' 16 and under.
Nigeria's Oyinlomo Quadri will be in action on Thursday, as she hopes to defend the girls' 14 and under title she won in Abuja last year.
The tournament, which is open to 15 countries, serves as qualifiers for the African Junior Championship scheduled for March in Pretoria, South Africa.