FG To Construct Toilets, Recycling Plant In Kogi State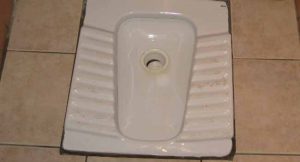 The Federal Government of Nigeria says it will commence the construction of public toilets and a recycling plant in Lokoja, the Kogi state capital, within the next three months.
The Deputy Director, Solid Wastes Management, Jide Oladapo, made this known at a meeting he held with officials of the Kogi Ministry of Environment and Natural Resources.
He stated that the projects, which include construction of public toilets and recycling plant, would be undertaken in collaboration with the ministry.
"It is a form of approach where we shall manage traditional wastes in which the local people that generate the wastes are also taken into consideration in waste management.
"The Federal Government is not unaware of the problems caused by inefficient waste management, and that is why the Federal Ministry of environment has come down to assist the state in waste management, Oladapo said.
In her remarks, Kogi Commissioner for Environment and Natural Resources, Rosemary Osikoya, said that the proposal represents a new initiative by the state government.
"Before now, there has been little or no federal presence in Kogi state in terms of key sub-sectors, so we are excited over this gesture on sanitation and waste management by the federal ministry of environment."
"The Federal Ministry Of Environment under the 2016 budget, had proposed some pilot activities in the state and that is the purpose of this meeting today.
"We are here to discuss the extent and scope of work of the support of the Federal Government for our state, and it is important to note that it is coming at the right time."
"The state Governor Yahaya Bello, has taken a lot of steps in addressing most of these issues, so it is a form of consideration on areas the state is already making progress and we envisage more to come.