House Wants Buhari To Offer Gambia's Jammeh Asylum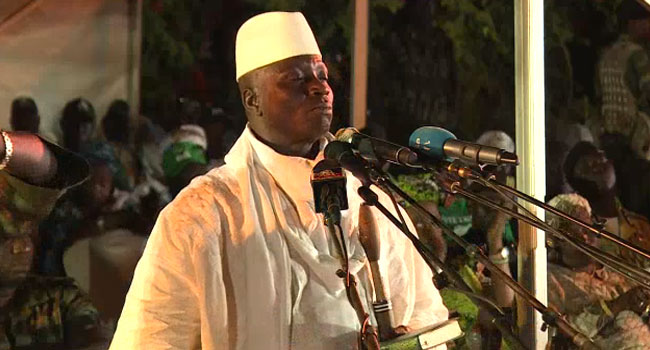 Nigeria's House Of Representatives is urging President Muhammadu Buhari to provide an offer of asylum in Nigeria to President Yahya Jammeh of Gambia, if he accepts defeat in the elections and gives up power.
President Muhammadu Buhari is leading the ECOWAS mediation team to The Gambia on Friday in a bid to broker a deal with President Jammeh.
The House adopted a motion seeking to offer a safe haven to President Jammeh as part of Nigeria's mediation initiative for The Gambia.
In Banjul, President Buhari is scheduled to meet with President Jammeh and the President-elect Adama Barrow to continue dialogue on the political situation in the West African country.
The President will be joined by President Ellen Johnson-Sirleaf of Liberia and Chairperson of the Authority of ECOWAS Heads of State and Government, President Ernest Koroma of Sierra Leone, and the immediate past President of Ghana, John Mahama, who is the co-mediator of The Gambian mission.
President Jammeh is refusing to step aside after losing an election.
Jammeh initially accepted his loss in the December 1 election, shocking Gambians who have lived through his rule since he took power in a 1994 coup, and triggering celebrations in the streets.
He has contested the results in a move condemned at home and abroad.