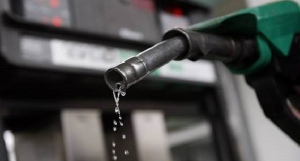 A Lagos State High Court in Ikeja on Friday convicted two oil marketers, Walter Wagbatsoma, Adaoha Ugo – Ndagi and their company, Ontario Oil and Gas Limited for defrauding the Federal Government of the sum of 754 million Naira.
The convicts, were arraigned before the court for allegedly obtaining the sum from the government through the Petroleum Product Subsidy Support Fund.
They were arraigned by the Economic and Financial Crimes Commission on an eight count charge of conspiracy, obtaining property by false pretence, forgery and altering of documents.
While delivering judgment in the five year old case, Justice Lateefat Okunnu held that the prosecution had proved its case against the convicts beyond all reasonable doubt.
Collapsed In The Dock
The judge stressed that the convicts knew that the documents they presented to the government to claim subsidy was forged but they presented it anyway to derive "undeserved benefits".
The first convict, Walter Watgbasoma, who is the Chairman of Ontario Oil and Gas Limited, was convicted in absentia, as he had fled the country despite the fact that the court was with his passport and other travel documents.
He is currently under house arrest in the UK where he is also accused of fraud.
The second convict, Mrs Ugo-Nnadi, who was present in court, collapsed in the dock before the judge could pronounce the sentence.
The ensuing confusion forced the court to adjourn the proceedings to Monday, January 16 when the sentence will be delivered.
Family members later claimed that Mrs Ugo-Nnadi, who is the Managing director of Ontario Oil and Gas Limited, was subsequently rushed to a hospital in the company of some prison officials.
The Court has, however, acquitted and discharged the third defendant, one Babafemi Fakuade, an official of the Petroleum Products Pricing Regulatory Agency (PPPRA) for lack of evidence linking him to the crime.
The offense committed by the two convicts attracts a minimum sentence of seven years imprisonment while the maximum sentence is 20 years.