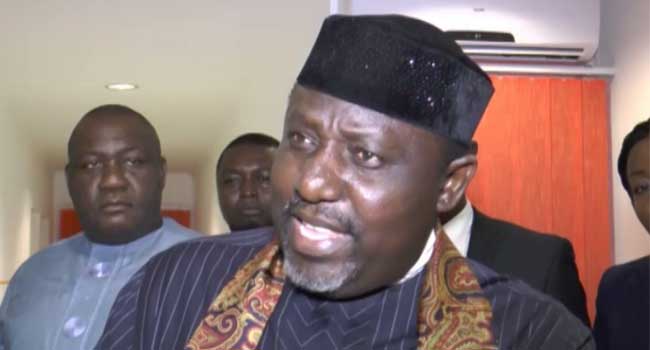 The Imo state government has approved the sum of two billion Naira as take-off funds for the rehabilitation and construction of major infrastructure in the oil producing Ohaji Egbema and Oguta local government areas.
The state Governor, Rochas Okorocha, disclosed this at a meeting with the members of the Imo state Amnesty committee in Owerri, the state capital south east Nigeria.
The meeting is the first of its kind after the inauguration of the Imo amnesty committee in October 2016.
Weeks after granting the amnesty, the government set up the committee, to carry out specific tasks of consolidating on the success of the amnesty and ensuring that peace returns to the areas.
The committee which is headed by the wife of the Imo state Governor Nkechinyere Okorocha, is also saddled with the responsibility of developing and rehabilitating the areas.
3 months after its inauguration, the committee reported that about 2,800 ex-militants registered for the programme and were ready to seek peace in the region.
Mr Okoracha then explained that the funds were being released in order to sustain the success thus far.
In his words "If you can remember, we had amnesty to over 2,000 militants in Ohaji Egbema and Oguta last year and shortly after that, we inaugurated the amnesty committee headed by the First Lady.
"After 3 months, they are back to give their reports and as you can see, they have registered about 2,800 militants with their forms, and in order to meet up their demands, we are approving the sum of two billion Naira for the take off of rehabilitation works and construction in the area" the Governor said
Furthermore, he stated: "We also made available some funds as financial assistance to some of the ex-militants in order to start a business of their choice, this will go a long way to solving their problems".
Excited about this development, the committee said they would move to the area as soon as possible, to commence the rehabilitation and construction of schools, hospitals and other meaningful projects that would restore the pride of the communities.