Governor El-Rufai Advocates Peaceful Coexistence Among Nigerians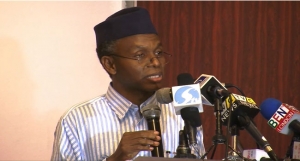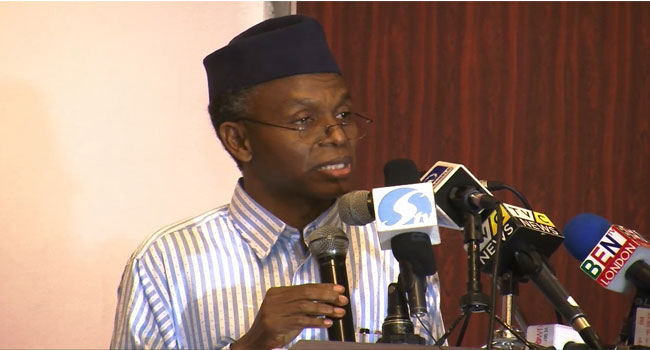 Kaduna State Governor, Nasir El-Rufai, has urged Nigerians to imbibe the spirit of peaceful coexistence to reduce burden on security operatives.
Governor El-Rufai noted that with peace among Nigerians, the work load on security operatives would be reduced.
He made the call on Sunday at the 2017 Armed Forces Remembrance Day Celebration and Laying of Wreaths held at the Murtala Mohammed Square in Kaduna State, northwest Nigeria.
The governor, who observed that security operatives were making a lot of sacrifices for Nigeria, stressed the need for the citizens to ensure a peaceful society.
He assured the people of Kaduna State that as the Chief Security Officer of the state, he would carry out his responsibilities without fear or favour.
Governor El-Rufai said that the Remembrance Day celebration was a sad reminder of those who died for Nigeria, and also those who made selfless sacrifice for its people.
The Armed Forces Remembrance Day is an annual event to celebrate fallen heroes, as well as veterans who sacrificed their lives as they valiantly fought in and through the first and second world wars, the civil war, as well as peace support missions.
Prayers were offered for the soul of the departed heroes while Governor El-Rufai led dignitaries in the state to lay wreaths in honour of the fallen soldiers.
The high point of the event was the firing of 21 gun salute for the departed heroes and release of pigeons to signify peace.