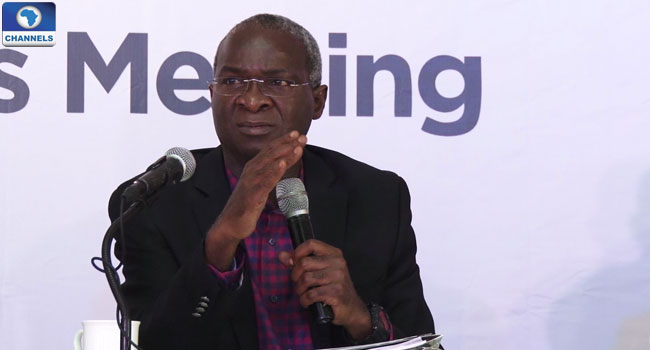 Nigeria's Minister of Power, Works and Housing, Mr Babatunde Fashola, has asked electricity distribution companies to improve customers experience by eliminating estimated billing by rolling out aggressively, smart meters.
The charge was read at a monthly meeting of all industry players held in Lagos.
Most Nigerian homes have not been issued the prepaid meter. Every month, they receive estimated bills that see them, most times, paying higher than what they consume.
"Without the customer and consumer there is no business and I think all of us in public and private sector must understand that.
"If you don't have the skill and patience to serve, leave" he advised.
Among other resolutions reached at the meeting, which was the 11th in the series, was the need for all government agencies indebted to the Discos to pay up.
They also resolved to complete and submit all outstanding audited financial accounts of all operators before the next meeting in order to improve transparency within the sector.
To improve the power situation in Lagos State, however, Mr Fashola said that there were 14 projects for transmission, with one in the State capital, Ikeja, still undergoing expansion to respond to the growing population needs.
Nigeria requires over 100,000 megawatts of electricity but the nation is barely rationing less than 5,000 megawatts for a population of over 160 million people.
However, capacity lost to the blowing up of pipelines in the oil-rich nation's south-south is 3,000 megawatts and if that is added to the current production, Nigeria will have at least 7,000 megawatts of electricity.
Industrialists have always identified lack of steady power as one major challenge in setting up a business in the nation with huge potential, considering its growing population.