Saraki Condemns UNIMAID Bombing, Calls For Strengthened Security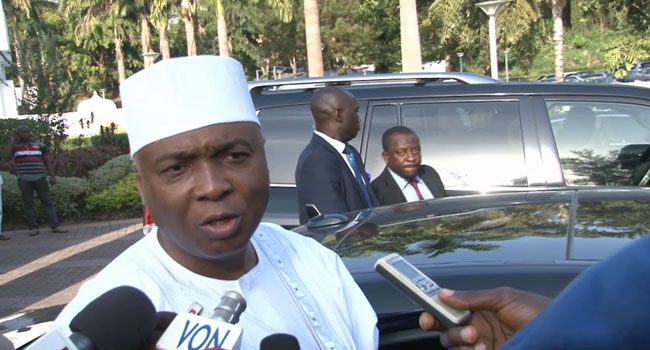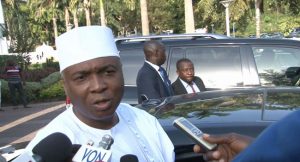 The Senate President in Nigeria, Dr. Bukola Saraki, has condemned the bombing of a mosque inside the University of Maiduguri that claimed the lives of a Professor of Veterinary Medicine and three others.
In a statement by his spokesman, Yusuph Olaniyonu, the Senator decried the loss of human lives and destruction of property in the incident.
He expressed concern over the rising trend of isolated Boko Haram attacks on soft targets since the military took over the Sambisa forest which used to be the stronghold of the insurgents.
Dr. Saraki observed that such attacks have continued to create fears among Nigerians.
He added that in spite of the obvious defeat of the insurgents, pockets of attacks were still being perpetrated by the fleeing remnants of the outlaws.
The Senate President also stated that the attack on the university provided a cogent reason security should be strengthened around all educational and allied institutions to prevent reoccurrence.
While praying that God should grant repose to the souls of the departed and quick recovery to the injured, he called on Nigerians to be more vigilant and security conscious.
Seven-Year-Old Carried Out Attack
The Borno State Commissioner of Police, Damian Chukwu, confirmed the death of the late professor, Aliyu Mani, and three others to reporters after the suicide attack in the early hours of Monday.
Survivors said the attack was carried out by a seven-year-old boy who detonated the bomb while some Muslim faithful were praying at the Junior Staff Quarters Mosque in the school premises.
Following the incident, the university authorities announced the postponement of all examinations earlier scheduled to take place on the day of the blast.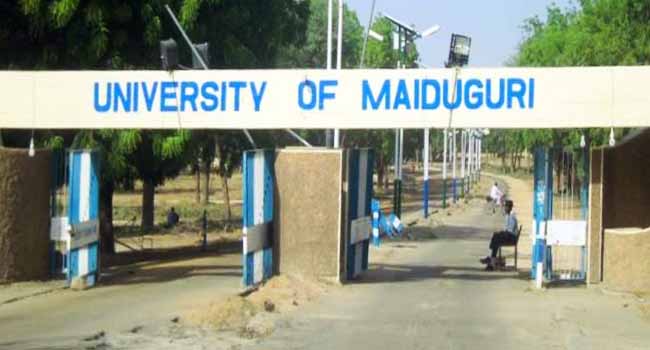 President Muhammadu Buhari has condemned the terrorist attack and sympathised with the institution, families of the victims, the government and people of Borno State in northeast Nigeria.
A statement by his spokesman, Mr Femi Adesina, said "President Buhari believes that this appalling attack on a revered place of worship and Ivory Tower shows that the perpetrators have no true understanding of Islam, adding that their despicable acts of terrorism are cowardly, criminal, unjustifiable and punishable before God Almighty and the laws of the land".