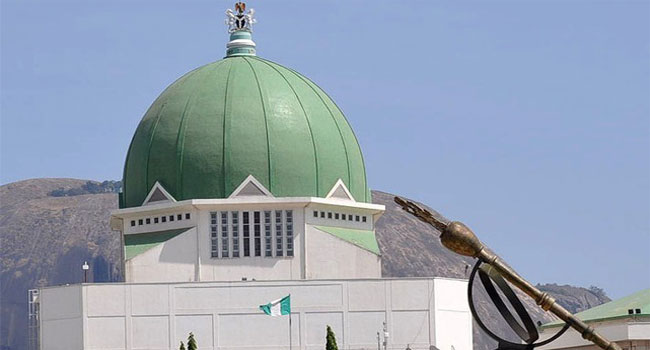 The National Assembly in Nigeria has passed the 2017-2019 Medium Term Expenditure Framework (MTEF), increasing the oil benchmark price of crude from $42.50 to $44.5 per barrel.
The Executive arm of government had set the benchmark price of crude at $42.50 per barrel in the revised 2017 MTEF which it sent to the National Assembly for approval and passage.
The National Assembly has also adopted and passed the 2017 borrowing plan of the government but insisted that they should be on project-tied basis.
Presenting the MTEF report at Wednesday's legislative proceedings, the Chairman of the Committee on Finance, Senator John Enoh, told Senators that the committee also maintained the exchange rate of 305 Naira to a dollar set by the executive.