Policeman Gets 12 Years Jail Term For Homicide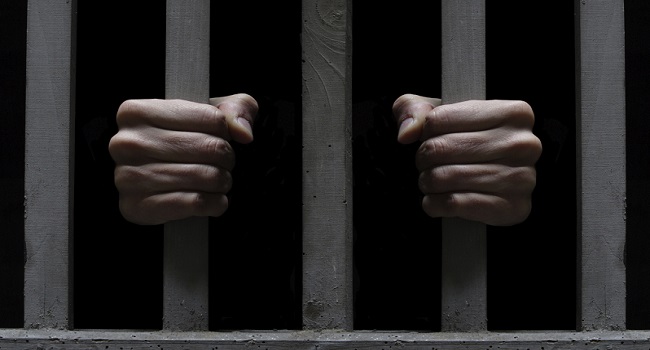 A Federal High Court in Abuja has handed down a 12-year jail term to a policeman charged with the murder of one Mrs Doris Okere in Mpape, a suburb of the Nigeria's capital.
The police officer, Olotu Owoiche, who was dismissed from the police after the incident, has been facing trial for culpable homicide since 2011.
He has been found guilty as charged and sentenced, to 12 years in prison, the judge said in his judgement.
Lawyer to the accused, Noah Imoni, who had pleaded for leniency from the court, however said he would appeal the judgement.
On January 31, 2011 Mrs Okere was shot in front of a commercial bank in Mpape by Mr Owoiche.
After six years of trial, the Federal High Court found him guilty of culpable homicide.
The court handed the accused a 12 year jail term retroactively from June 2011 as justice for the family of the deceased.
For the husband of the deceased, Eugene Okere, it is satisfying that justice is finally served.
What is now left is how the police would compensate the family of the deceased, a matter that the court is yet to decide.