Adama Barrow Sworn-In As Gambian President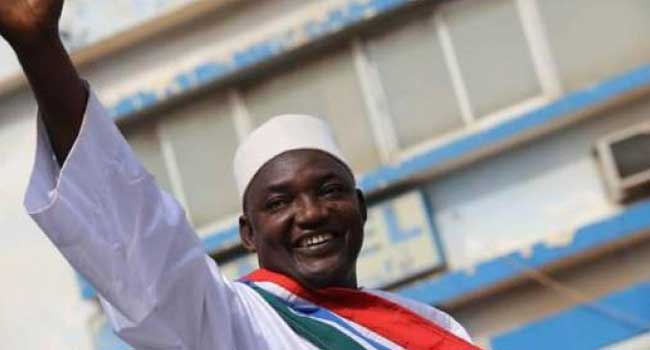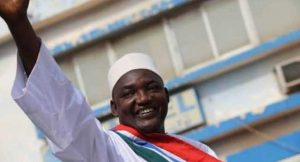 Adama Barrow has been sworn in as Gambian President in neighbouring Senegal as incumbent Yahya Jammeh refuses to leave office.
The man who won The Gambia's disputed election, took the oath at the Gambian embassy in Senegal.
"This is a day no Gambian will ever forget in a lifetime," Barrow said in a speech immediately after taking the oath of office.
Adama Barrow, born 16 February 1965, is a member of the United Democratic Party (UDP).
Prior to his presidential campaign, he was the treasurer of the UDP and operated a real estate agency.
He established the agency, Majum Real Estate, in 2006 after returning from studies in London, England.
He has been exiled in Senegal having had his victory at the presidential election of 2016 rejected by the former president, Yahya Jammeh.
He arrived Senegal at the weekend following an invitation to attend a summit of African leaders who back his victory.
He missed the Monday funeral of his eight-year-old son who died after being mauled by a dog, as he was advised to remain in Senegal for his safety.
Jammeh, who has been in power since a 1994 coup, initially conceded to Barrow before he then back-tracked, saying the vote was flawed and there had to be a re-run.
Overnight talks with African leaders to convince him to stand down failed.