ECOWAS Mandates Deployment Of Forces To The Gambia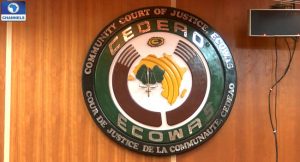 The Economic Community of West African States (ECOWAS) has formally approved the deployment of troops to The Gambia.
In a statement signed by Nigeria's Minister of Defence, Mr Mohammed Dan-Ali, the federal government explained that ECOWAS decided in a meeting to use its standby force in upholding the result of the presidential election held in The Gambia in December 2016, which produced Mr Adama Barrow as winner.
The Minister added that in line with the ECOWAS directive, the Nigerian military would deploy its assets to protect the people of The Gambia and maintain regional peace and security.