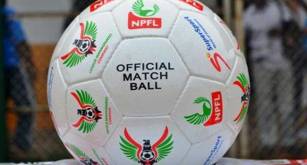 One game that most young men and even women have passion for is football, but some communities in Nigeria's northeast have, in the last seven years, been deprived of the excitement that goes with the game.
Attacks and other activities of Boko Haram members have perpetually kept every young man away from every football field and back to their homes where they hide from the terrorists.
Heightened counter-insurgency operations, however, have brought with it the opportunity of feeling the excitement and relish that go with football again.
Yobe State is one of the States that Boko Haram militants have carried out attacks on communities, but life is returning to its normal state, as football returns with a reward in the state.
To signify the return of peace in the northeast Nigerian state, the Senator Representing Yobe South Senatorial Zone, Mohammed Hassan, has organised a football competition within his constituency.
The competition featured 57 teams and was held at the Potiskum Township Stadium.
At the finals of the competition, Chelsea Football Club defeated Cosmos FC by one goal to nil.
It was a thing of joy for the people of Potiskum, as thousands of youths converged on daily basis for a period of one month to decide the winner of the competition aimed at strengthening peace in the state.
It drew teams from Potiskum, Fune, Fika and Nangere Local Government Areas, which make up the Yobe South Senatorial Zones.
The presence of the crowd at the final game actually denotes the return of peace in the security threatened state.
The organiser of the competition said, he staged the competition to further confirm the return of peace in the state and to help reduce psychological trauma in the minds of youths who passed through lots of distress during the needless war.
Spirit Of Oneness
He appreciated members of the organising team and participants for their individual commitments towards the actualisation of his dreams, promising that the tournament would be an annual event.
The success of the tournament was applauded by most people within the senatorial zone, as they urged other political office holders and well to do persons to emulate the lawmaker.
They stressed that the competition had further brought the spirit of oneness among the youths and increased hopes that peace has permanently returned to the troubled northeast.
Prizes were presented to deserving participants as Chelsea FC went away with the trophy and a cash prize of one million Naira.
The second and the third best teams went home with 300,000 Naira and 200,000 Naira respectively.
With the successful staging of the football competition, it is widely believed across the state and beyond that peace has actually returned.