EFCC Urges Final Forfeiture Of Funds Allegedly Diverted By Allison-Madueke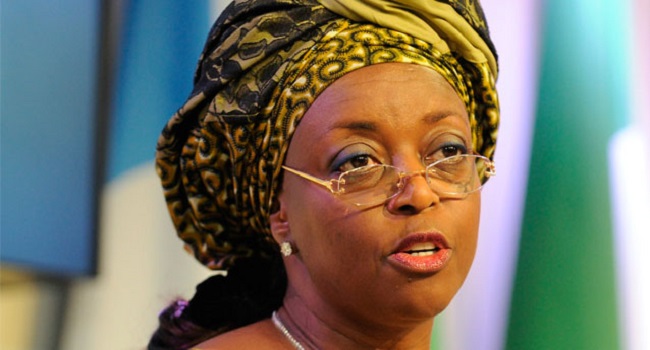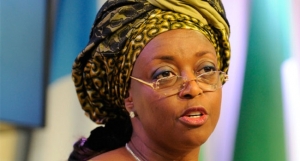 The Economic and Financial Crimes Commission (EFCC) has told a Federal High Court in Lagos State that an Executive Director of First Bank Plc, Mr Dauda Lawal, allegedly laundered funds on behalf of former Minister of Petroleum, Mrs Diezani Allison-Madueke.
The counsel representing the EFCC, Mr Rotimi Oyedepo, made the revelation on Tuesday while responding to a counter affidavit by the bank official.
Mr Lawal is seeking to discharge an interim forfeiture order of the sum of 9.08 billion naira.
About three weeks ago, Justice Muslim Hassan issued an interim order of forfeiture of the sum of $153 million to the Federal Government, following an 'exparte application' filed by the EFCC.
The EFCC linked the funds to Mrs Allison-Madueke.
The court had also issued 14 days to any interested party to appear and prove the legitimacy of the monies, failing which the funds would be permanently forfeited to the government.
At the resumed hearing of the case on Tuesday, Mr Charles Adeogun-Phillips announced appearance for Mr Lawal who is joined as respondent in the suit.
In his arguments before the court, Mr Adeogun-Phillips challenged the forfeiture order and urged the court to issue an order, directing a refund of the sum of 9.08 billion naira to his client, on the grounds that same was obtained by coercion.
He argued that his client admitted having received the sum of $25 million in clear dispensation of his duties, but was purportedly coerced by the commission to further admit receiving a total of $65 million.
The 9.08 billion naira represents the naira equivalent of the difference of $40 million which Mr Lawal said he was also made to give up after being coerced.
EFCC Counsel, Mr Oyedepo, however, challenged the claims and insisted that the First Bank boss allegedly conspired with some other persons to launder funds on behalf of Mrs Allison-Madueke.
He urged the court to order a final forfeiture of the $153 million and the 9.08 billion naira already surrendered by the respondent, to the government.
After listening to all the lawyers, Justice Hassan fixed the February 16 for judgment.