Rainstorm Destroys High Tension Poles In Port Harcourt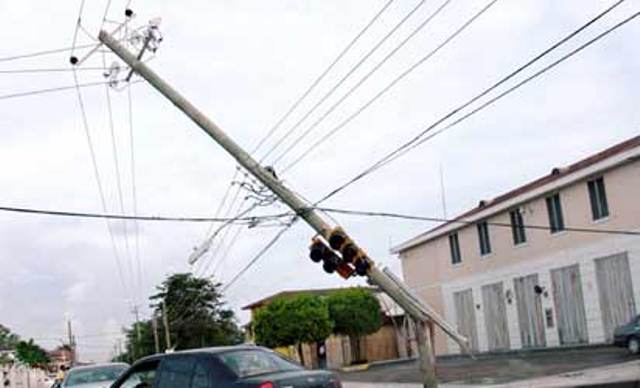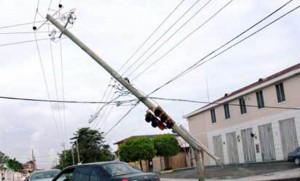 About 96 high tension poles belonging to Port Harcourt Electricity Distribution Company (PHED) were destroyed by heavy wind, during the downpour that occurred on Tuesday evening in Port Harcourt.
As a result of the damaged poles with other associated materials such as 150mm aluminum conductor spanning over 32,000 metres, several cross arms, among others were also destroyed.
A cross section of Port Harcourt metropolis has been thrown into darkness.
In the wake of the loss, five 33kv and four 11kv feeders namely; Borikiri 33kv, Rainbow 33kv, Choba 33kv, Rumuolumeni 33kv and UST 33kv were affected.
Others affected are 11kv in Rumuomoi, Federal, Wokoma and Water lines.
The Chief Executive officer of PHED, Mr Jay McCoskey, reacting to the natural disaster that culminated to the loss of supply to the affected areas, appealed to the residents to exercise patience while the damaged poles are being replaced.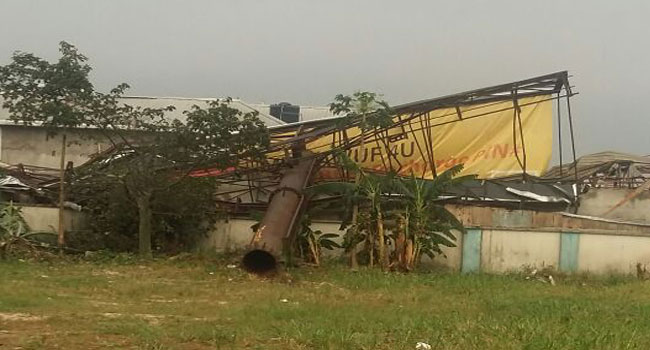 He assured the residents that the management would do everything possible to ensure early restoration of power supply.
"It is regrettable that PHED is facing such a loss at this moment due to natural disaster, but I can guarantee that supply will be restored to the affected areas because we have started sourcing for the materials to replace the damaged poles and other accessories,"  McCoskey said.
Thunderstorm Kills One In Port Harcourt
The rainstorm came a day after a heavy rain with thunderstorm in Port-Harcourt, the capital of Rivers State,  brought down at least two masts, destroying bill boards and some roofs in Ikoku Mile 1 community.
A 16-year-old girl, who was said to be with her mother, was killed.
While two others, including the coach of the Community Football team were left with broken skulls and are currently battling for survival at the hospital.