Cancer Awareness: Air Force Organises Lecture, Screening For Personnel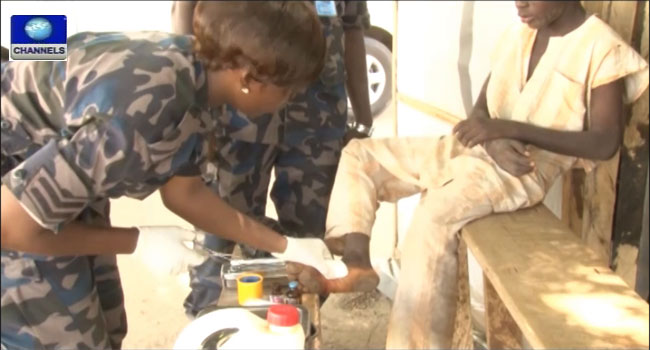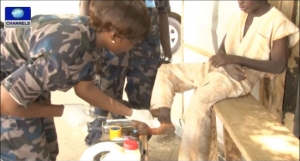 The Nigerian Air Force has organised a lecture and screening exercise for its personnel to raise awareness about the growing prevalence of cancer in the country.
Declaring the lecture open at the 461 NAF Hospital in Kaduna, the Chief of Air Staff, Air Marshal Sadique Abubakar, said that the aim of the programme was to sensitize their personnel on how to detect cancers early enough through screening in order to prevent untimely deaths associated with late detection.
Represented by the Air Officer Commanding Training Command, Air Vice Marshal Okoye, he stressed the importance of the health of his officers and men in the discharge of their duties.
According to him, there is no more efficient way to fight cancer than to prevent its spread through regular screening and sensitization programmes like this one.
He announced that the Nigerian Air Force has established cancer screening centres in its various hospitals across the country to provide its personnel, their families and host communities the opportunity to carry out regular checks in order to detect cancer early enough.
The Director Medical Services, Nigerian Air Force Headquarters, Air Vice Marshal Saleh Shinkafi, explained that the cancer screening centres have been adequately equipped with modern facilities for screening of various types of cancer.
The theme for awareness programme is 'Kick Cancer out of NAF Bases', which emphasizes the need for both officers, airmen and airwomen to visit clinics and go for constant checks as the first edition of the initiative ended with voluntary screening of personnel.
The guest lecturer, Dr Sam Ojah highlighted some of the risk factors that are associated with cancer and how they can be avoided
Some of the risk factors according to him include age, gender, family history and life pattern of an individual among other factors.
He however emphasized that early detection of any type of cancer helps increase the rate of survival.
According to the World Health Organisation (WHO), breast and cervical cancers are the most common causes of cancer related deaths in women between the ages of 15-45 years.
Also, it is estimated that one in every 25 women are at risk of developing cancer in her life time.
However, the final outcome of the disease largely depends on the time of diagnosis.