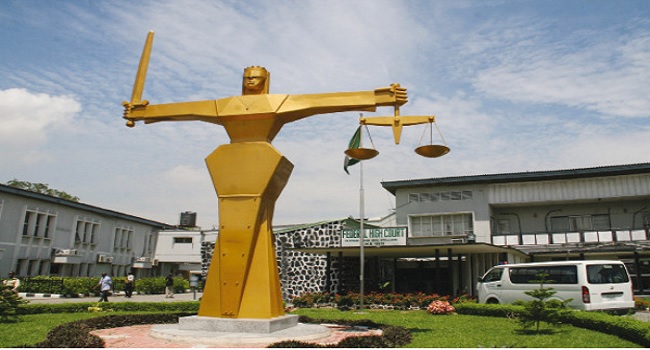 Justice John Tsoho of the Federal High Court, has ordered an interim forfeiture of oil prospecting licence 245, otherwise known as Malabu oil.
The order, according to him, would last pending the conclusion of investigation and prosecution of Shell Nigeria Ultra Deep Ltd, Shell Nigeria Exploration and Production Company Ltd, Nigerian Agip Exploration Ltd, Malabu Oil and Gas Ltd and other individuals named in connection with the act of conspiracy, bribery, official corruption and money laundering.
Justice Tsoho, who gave the order, also ordered the Department of Petroleum Resources (DPR), to manage the oil processing licence of OPL 245, on behalf of the Federal Government of Nigeria.
The Economic and Financial Crimes Commission (EFCC), told the court that it has taken steps in the interest of the public in view of the crimes and fraud against the Federal government of Nigeria.
On December 20, 2016, the EFCC charged nine suspects, including former Minister of Justice, Mohammed Adoke, with respect to the $1.1bn scam.
Other accused persons named in the charges filed by the EFCC before a Federal High Court in Abuja, were Etete, Aliyu Abubakar, Malabu Oil & Gas Limited, Rocky Top Resource Limited, Imperial Union Limited, Novel Properties & Dev. Co. Limited, Group Construction Limited and Megatech Engineering Limited.