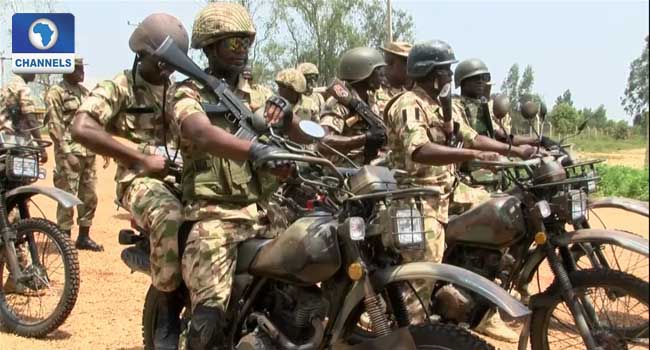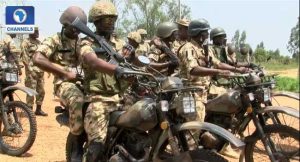 The Civil Military Advisor of the United Nations Office for the Coordination of Humanitarian Affairs (UN OCHA), Major General Moses Bisong Obi (rtd) has commended the leadership qualities of the Acting General Officer Commanding 7 Division of the Nigerian Army, Brigadier General Victor Ezugwu.
He said his leadership ingenuity contributed to the decimation of Boko Haram terrorists in North Eastern part of Nigeria.
The Civil-Military Advisor to UN OCHA made the assertion during a courtesy call to the GOC at the Headquarters of the Division in Maimalari Cantonment, Maiduguri Borno State.
In a statement by the Deputy Director, Army Public Relations, Division 7, Captain Emmanuel Onyeachonam, he congratulated, 7 Division for successfully chasing Boko Haram terrorists out of Nigerian territory, while condoling the command on the loss of officers and soldiers who paid the supreme sacrifice for the nation.
The one time GOC 1 Division Nigerian Army also commended the Chief of Army Staff, Lieutenant General Tukur Yusuf Buratai, describing him as the man behind the successful outing of Nigerian Army in the northeast and promised his agency's support in the war against insurgency.
Responding, the 7 Division GOC, Brigadier General Ezugwu described the services rendered by UN OCHA as quite critical in the fight against Boko Haram terrorists, adding that the visit will boost the morale of officers and soldiers of the Division.
He promised to continue granting their requests for military assistance in terms of VIP escorts and convoy protection to high priority areas, to enable them function effectively to alleviate the sufferings of the IDPs in particular and delivery of humanitarian services across the theatre in general.