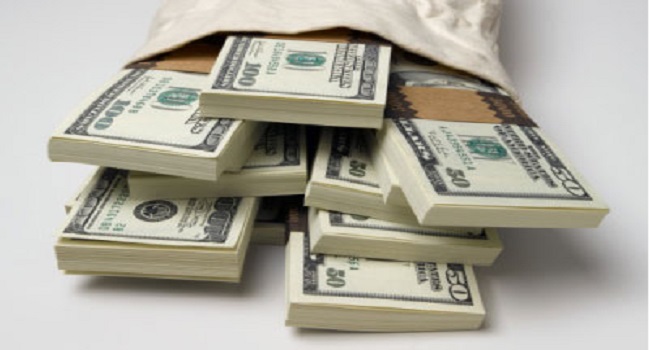 The total Foreign Exchange inflows into Nigeria falls at 46.86% in 2016, the lowest value since the series started in 2007, a new set of data released on Wednesday by the statistics office.
The report shows that Nigeria receives capital importation totaling 5.12 billion Dollars in 2016 lower than 9.64 billion Dollars inflow in 2015.
The decline cuts across direct, portfolio and other investments into Africa's largest economy in 2016 when the economy went into a recession and the value of the local currency became lower than 40%.
The report says that the total portfolio investment was down by 69.81% but the Foreign Direct Investments was 27.83% between 2015 and 2016.
Meanwhile, other investments portfolio increased by a mere 3.48% in 2016 was due to increase in loans.