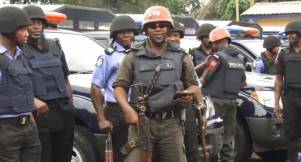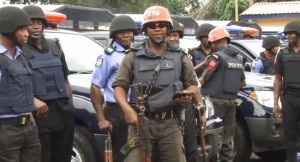 The Nigeria Police says the call to strip the force of power to prosecute criminal cases is a legal misconception.
The Police made the censure in a statement issued by its spokesman, Mr Jimoh Moshood, on Thursday at the Force Headquarters in Abuja, Nigeria's capital.
The Police validated their stand by citing a Supreme Court case in 2006 which stated the position of the law with respect to police powers of prosecution.
The statement read: "The attention of the Nigeria Police Force has been drawn to an online/social media publication by Premium Times Nigeria captioned 'Strip Police of Power to Prosecute Criminal Cases, Judge Advises Nigerian Government'.
"The said publication was credited to the Chief Judge of Delta State, Honourable Justice Marshall Unukoto, in a lecture he delivered at the 2017 Aquinas Day Colloquium of Dominican Institute in Ibadan Oyo State on Tuesday January 31, 2017.
"The call, according to the publication, was made by the judge when he commented on the inefficient handling of criminal cases by the Police prosecutors who are not lawyers.
"It is pertinent however, to state that the call was made by the Honourable Chief Judge without recourse to section 106 of the of the Administration of Criminal Justice Act (ACJA) 2015, which clearly excludes non lawyers from processing all offences in any Court of Law.
"Furthermore, the Supreme Court, in the case of FRN VS Osahon (2006) 5NWLR part 973 pg. 361, stated clearly the position of the law with respect to Police powers of prosecution.
"It should be noted that the Nigeria Police Force as an organisation has the highest number of lawyers in its establishment who are currently undertaking prosecution as provided in the ACJ ACT 2015.
"It is therefore, a legal misconception for anybody to call for the stripping off of the Police power to prosecute".