Bayelsa Govt. Denies Purchasing Cars For Political Appointees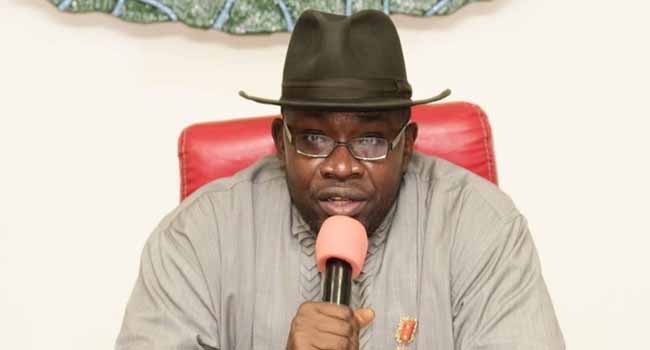 Bayelsa State Government has debunked the reports that bought official cars for political appointees in the state.
The government stated that there was no truth whatsoever in the reports and called on the public to disregard the claims.
The declaration was made in a statement signed by the Chief Press Secretary to Governor Seriake Dickson, Mr Daniel Iworiso-Markson.
The statement revealed that the purchase of the said vehicles only covered the state-owned security outfit 'Operation Doo Akpo', in order to rejuvenate and boost its functions and improve security in Bayelsa State, especially within Yenagoa and its environs.
Mr Iworiso-Markson said that the payment for the vehicles, which was spread over a long period of time, would be deducted monthly from the beneficiaries, as against the widely spread notion that the government dished out three billion naira to buy official cars for Assembly members and political appointees.
No Arrangement To Buy New Cars
"The Government is not in a good financial standing to buy cars for the use of its functionaries.
"Even the State Governor has remained with the same set of vehicles that were procured in 2012/13 and no arrangement has been made to buy new cars, in view of the state of the finances of the government", he said.
The governor's spokesman, however, explained that "as lawmakers and like their counterparts at the Federal level and other states, they need cars to function and perform their duties as representatives of the people", stressing that "it has always been the practice and not new to Bayelsa".
The statement restated Governor Dickson's commitment to running a transparent system, adding that the welfare of workers and the citizenry remains topmost priority.