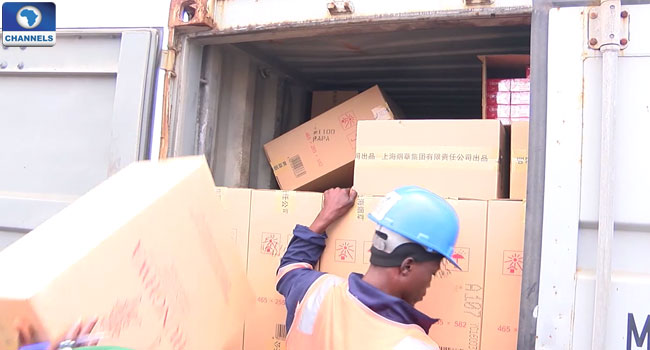 The Nigerian Customs Service, Federal Operations Unit (Zone C) Owerri, has announced its resolve to put to an end to smuggling of contraband goods into the country with the seizure of 17 prohibited items recovered worth the sum of 194, 656 million Naira in January.
Speaking during the showcase of seized items at the premises of the customs warehouse Enugu, the Customs Area Comptroller in charge of the unit, Comptroller Mohamed Uba Garba, told journalists that eight suspects were arrested in connection to the seizure.
According to him, nine out of the seized items were vehicles worth over 35 million Naira, 382 pieces of used tyres valued at about 6.3 million, and 3077 bags of foreign rice worth about 80 million.
Garba explained that the ban became imperative because the activities of smugglers have continued to threaten lives of Nigerians and to a huge extent affects the nation's economy negatively as rice smuggling affects the local rice production.
As for the tyres, he said they had expired from the country they were being manufactured, hence, using them in Nigeria would lead to many accidents.
"Rice smuggling has the capacity to depress the nation's economy because it reduces government revenue, stifles domestic rice industries in addition to distorting supply and consumption data usually applied by the government as reference for sound policy planning".
He then advised that people should make demands of customs duty and also go to customs office to cross check if it was being paid to avoid breaching of law.
The customs boss however warned those involved in the business to desist from doing so as disciplinary actions would be taken against them.
"NSC will not entertain any sacred cow involved in this illegal import and export of businesses".