Aisha Buhari Thanks Nigerians for Supporting Husband's Administration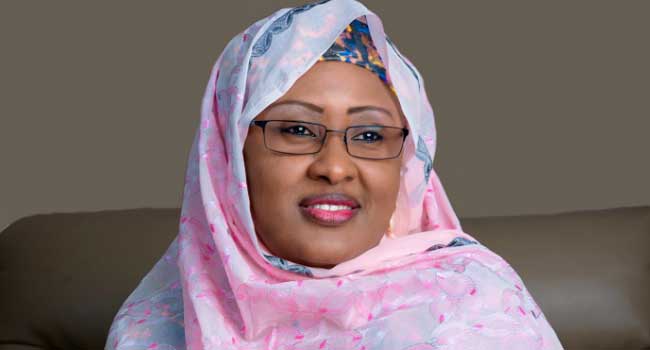 The wife of Nigeria's president, Mrs Aisha Buhari, has expressed her gratitude to all citizens for the support shown to the her husband, Muhammadu Buhari's administration.
She also pleaded with citizens to sustain the tempo.
This was revealed in a statement signed by the Director of Information at the office of the wife of the president, Suleiman Haruna.
"I want to use this opportunity to thank all Nigerians for the goodwill and support for my husband and Nigeria in general," she said.
Mrs Buhari, who was speaking on Saturday, also prayed for peaceful co-existence, stability and the progress of Nigeria.
She made the prayer shortly after her arrival at the Nnamdi Azikiwe International Airport, Abuja, from the kingdom of Saudi Arabia where she performed Umrah (Lesser Hajj).
Mrs. Buhari was received by the Wife of the Senate President Mrs Toyin Saraki, wives of the Governors of Kebbi and Kogi states, Wives of the Service Chiefs as well as the former Deputy Governor of Plateau State Mrs Pauline Tallen.
She urged Nigerians not to relent in their prayers and good deeds for the nation to prosper among the comity of nations and expressed her gratitude to the almighty God for the successful trip.
"I thank God for journey mercies, I prayed for Nigeria and Nigerian leaders and we should not relent in prayers and good deeds," she said.