Jonathan Hosts PDP Leaders, Says Losing Presidency Is Temporary
Nigeria's Former President, Dr. Goodluck Jonathan, on Monday received the leadership and Strategy Review Committee of the Peoples Democratic Party (PDP) at his home in Abuja.
The visit was to inform the former president of the issues surrounding the party's leadership and winning elections convincingly under the current leadership of the Independent National Electoral Commission.
Dr. Jonathan thanked the committee for the visit and was hopeful of the PDP's chances in 2019.
He also commended the Senator Ahmed Makarfi led faction of the party for wooing other politicians of like minds ahead of 2019.
The former president emphasised the need to increase delegations to party conventions, in order to avoid imposition.
He expressed belief that the loss of power at the centre is only temporary, insisting that the PDP would do better in the next general elections.
"We lost the Presidency but that does not diminish PDP. Every other party in Nigeria also know that PDP is still the number one party.
"I think losing the presidency is temporary; we should be able to get that position back," Dr. Jonathan said.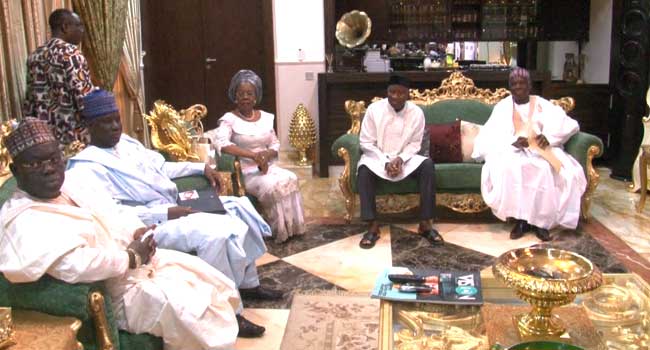 Forming A Merger
The Chairman of the committee, Professor Jerry Gana, who led the delegation, stated that apart from meeting with leaders of the party, they would also reach out to other political parties of like minds with a view to forming a merger.
He further highlighted some of the steps taken by the committee in repositioning the PDP for victory in 2019.
"Since the PDP is already on the ground and the All Progressives Congress (APC) has emerged, we thought we should reach out to all the other parties that are friendly with the PDP," he said.
Professor Gana hinted that the committee had met with seven of the other parties, and that the National Conscience Party as well as two others have expressed their willingness to merge with the PDP.