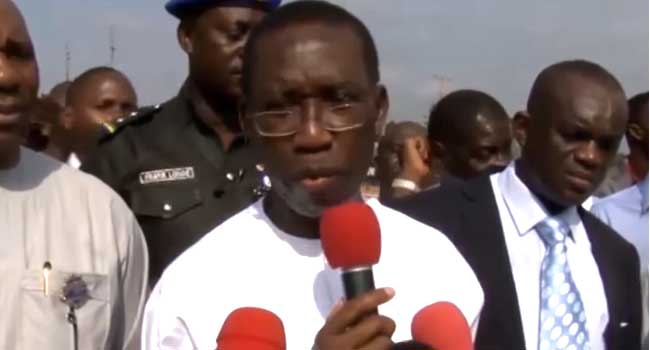 The Delta State Governor, Ifeanyi Okowa has inspected various road projects within Asaba Capital Territory, charging construction firms to increase the pace of work on infrastructural projects in the state.
Governor Okowa inspected the Okpanam road and drain projects; the 4.4km Joseph Ebolo and Madonna road and drains project; 1.6km Ojife Street, Nduka Iloba and Casaloba Street.
Other road projects were the 700meters Isioma Onyeobi link road from sand beach through Rapu road to Cable road and the 510 meters Stadium and Cap Wire roads off Nnebisi road in the Asaba Metropolis.
The governor who said his government was determined to take development to the people of the state despite the economic recession, disclosed that a lot of roads and other projects are either on-going or ready for commissioning in April.
According to him " We have about 398 km roads all through the state and so many projects are ready for commissioning now, from the month of April through May, we will be commissioning a lot of road and school projects".
While commending the construction firms handling the road projects on the quality and standard of work, Governor Okowa charged them to speed up work so as to meet the time schedule.
At the Okpanam road project, where drainage construction work was on, the Governor stated that the drainage work would be connected and completed before the end of February, emphasizing that the drainage project is very important as it would remove storm water from Asaba.
He stressed that "A lot of work is going on with the drains and l have been assured that in another 10 days the drains will be connected.
"After the connection, we are going to see what happens, when the rain comes and how efficiently the drains will carry the water"