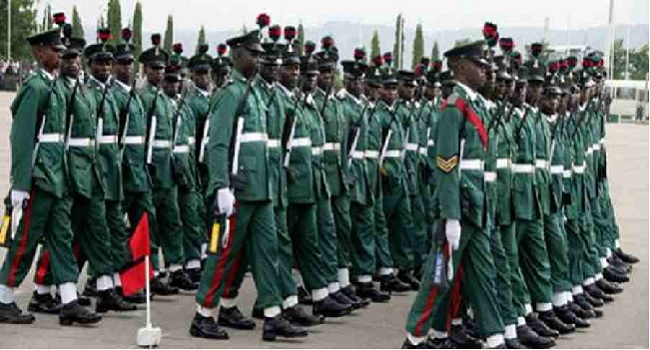 Officers of the Nigerian Army, have been urged to be more civil while conducting and discharging their duties, so as to enhance better civil-military relationship.
In achieving this goal, effective communication and mutual respect for one another have been identified as key factors.
These were the words echoed at the 2017 annual West Africa Social Activities (WASA), of the 34 artillery brigade command of the Nigerian Army Obinze, Imo state.
While warning officers and men of the command of their conduct and attitude to civilians, Brigade Commander, Brigadier General Kay Ishaku, said it is imperative for men and officers of the Force to note that irrespective of the uniforms they wear, they are still part of the members of the society.
Ishaku added that to effectively discharge their duties of securing Nigerians and protecting its territorial borders, they need civilians to get the intelligence and information required therefore, they should avoid undue and illegal molestation, brutalization and intimidation of civilians.
This is coming few weeks after two soldiers were apprehended for assaulting a physically challenged man in Nigeria's southeast.
 The video clip released by eyewitnesses online, showed the soldiers beating the physically challenged man allegedly for wearing a camouflage shirt.
A statement by the Director Army Public Relations, Brigadier General Sani Usman, addressed the issue saying: "The public should please regard the ugly incident as an isolated case which is not true reflection of the Nigerian Army."