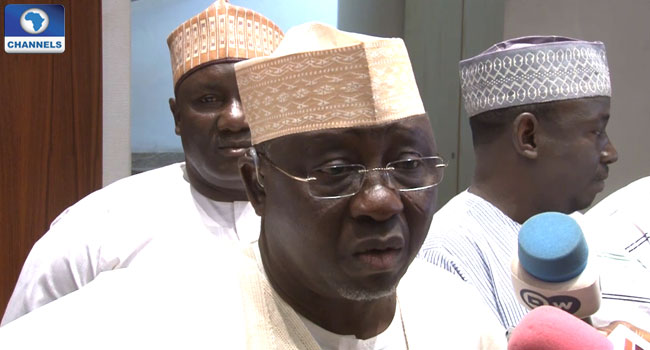 The Nasarawa State Governor, Tanko Al-makura, has signed the 2017 appropriation bill into law.
During the signing at the council chambers of the Government House, the governor lauded the speaker and members of the Nasarawa State House of Assembly for passing the 2017 budget promptly.
Furthermore, he gave an assurance that the budget would be implemented accordingly as it would spring up commencement of developmental projects.
"With the passage of the bill now, the state is at complete leverage to implement the budget for 2017.
"This will commence vibrant and functional activities with the leverage to expend funds for the purpose for which the budget was meant, as approved by the state House of Assembly"
"I want to assure Mr speaker and the entire members of the state House of Assembly and the state citizens at large, that as a very responsible administration, we would abide absolutely by what is in the budget", he said.
The 67.1 billion Naira budget, tagged 'budget of reformation', was presented to the House by Tanko Al-makura for consideration on December 15, 2016.
It was then passed into law by the Nasarawa state House of Assembly on February 15, after it had scaled third reading with an upward review of over 2 billion Naira.
The budget now stands at 69.9 billion Naira representing 4.23% of the total appropriation bill which has 31.3 billion Naira for capital expenditure and 38.6 billion Naira for recurrent expenditure.
With the signing of the appropriation bill and its upward review by the state House of Assembly, it is expected that the budget would be implemented fully to meet the aspirations and yearning of the people of the state.