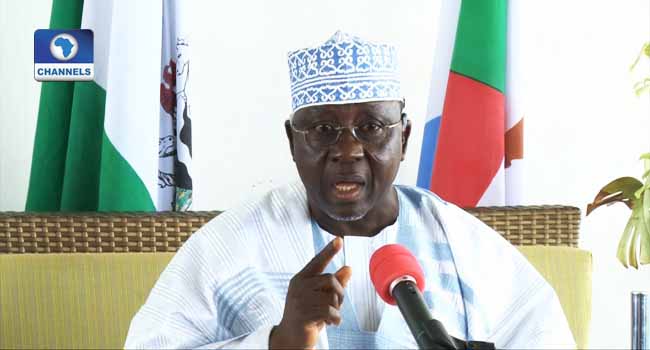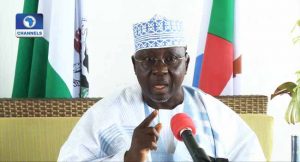 Nasarawa State Governor, Tanko Almakura has tasked members of the State Executive Council on upholding the ideals of his administration.
The Governor made this declaration during the maiden Executive Council meeting held at the council chambers of the government house in Lafia, to enable the Council brainstorm and chart a way forward for the state.
"The meeting has become very vital and necessary, with the fact that we want to hit the ground running. there is no time to be wasted, that is why i feel we should meet and discuss generally and chart a way forward"
The Governor explained what the article of faith of his administration is, while charging the appointees to operate with the fear of God in discharging their responsibilities.
He also urged them not to go contrary to the constitution and the rule of law.
"First of all, you should consider the fear of God as the most fundamental preoccupation of anything that we do.
"Secondly, this administration is an extension of constitutional democracy,everything we do must be in conformity with the constitution, because we are a product of constitutional democracy.
"We have no business here, if what we do not conform to the constitution'.
"Thirdly, as people that live in an enlightened society that is governed by rules and regulations , the adherence to the rule of law is very very vital", he said.
He urged them to consider actions and activities that will be beneficial to the masses while encouraging them to be ensure accountability in their dealings.
"Your actions must bring succour,relief,promotion to the larger society"
"We cannot but be accountable in whatever we do, and this is not only financial accountability, it must go beyond financial terms"
"This are what we call the articles of faith of this administration" he said.