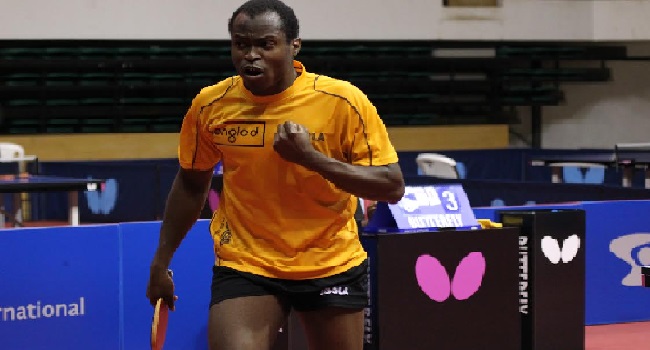 Africa's leading tennis player, Aruna Quadri, has withdrawn from the men's singles at the ITTF World Tour Qatar Open owing to a back injury.
He is scheduled to compete in qualification tournament which serves off on Tuesday, with the main event starting on Thursday, February 23.
The 28-year-old intends to partner Egypt's Omar Assar in the men's doubles competition, as the duo have their eyes set firmly on a place in the end of year grand finals.
Aruna and Assar face Kristian Karlsson and Mattias Karlsson in the first preliminary round of the qualification event.
The Karlssons are silver medallists at the 2012 European Championships.