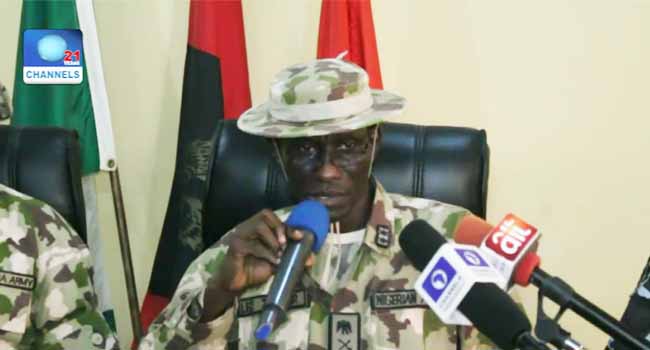 Although relative peace may have returned to Nigeria's northeast, troops fighting the insurgents in the area say they are not resting on their oars in their bid to clear the region of terrorists.
This was confirmed by the Theatre Commander of Operation Lafiya Dole, Major General Lucky Irabor, at the weekly briefing of Army operations in the northeast.
Giving details of their operations so far, Mr Irabor said: "On the 1st of February 2017 at about 09:50 am, home troops cleared Boko Haram Camp at Dusala where six Boko Haram Terrorists were killed.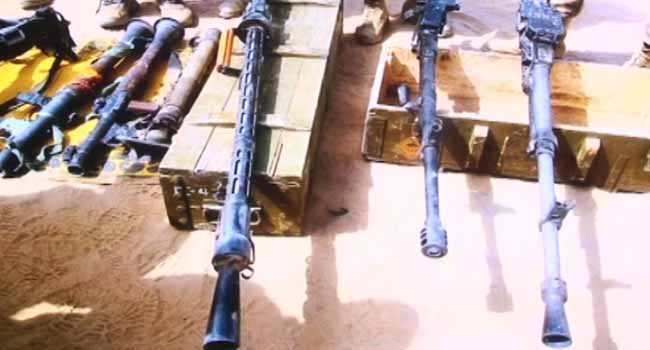 Some items were also recovered such as one light machine gun, two RPG tubes, as well as one anti-aircraft gun.
"Thereafter, our troops came in contact with the Boko Haram Terrorists at bulk where a fire-fight ensued and sadly in that firefight we lost three soldiers and five others were wounded.
"Furthermore, nine AK 47 rifles, two RPG bombs, one mortal tube, an anti-aircraft gun and two Hilux vehicles among others were recovered from the terrorists," he added.