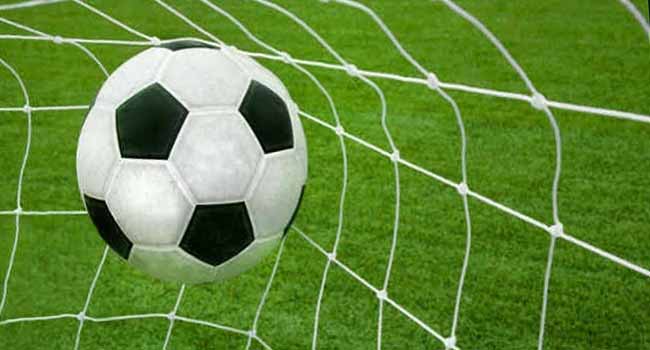 The 2017 Governor's cup finals in Yobe state has been concluded with Gujba Local Government Football team emerging as winner.
The competition which has suffered over the years as a result of the Boko Haram insurgence, has been staged successfully to signify the full restoration of peace in the state.
Gujba Football Club defeated the Ajari United Football Club of Damaturu through the lottery of penalty shootout.
The match was graced by the state Governor, Ibrahim Gaidam, his Deputy, Abubakar Aliyu, Speaker of the state House of Assembly, among other other dignitaries and supporters from within and outside the state.
Gaidam said it has strengthened unity among participating teams as well as an created an avenue for physical fitness, assuring that his administration will continue to accord sports the desired attention.
He commended the Ministry of Sports, as well as the organisers of the competition for a job well-done and congratulated the winners while encouraging the defeated team to train hard for the 2018 edition.
"I appreciate the successful staging of this competition which has signalled the full restoration of peace in the state.
"I wish to assure the people of the state and beyond, of the readiness of my administration towards according sports the desired attention," Governor Gaidam said.
The state Commissioner for Youth and Sports, Mr Zannah Zakariya, praised the governor for his enormous contribution to sports development and assured him that the ministry would continue to execute his lofty sports policies.
While congratulating the winners of the competition, the commissioner equally urged the losers to train hard in preparation for the 2018 edition which will kick off by the end of the year.
"Let me congratulate the winners of the 2017 edition of this trophy with a call on losers to cultivate the spirit of sportsmanship and to commence preparation for the next edition with full confidence and hope".
The winners carted away the sum of 1.5 million Naira, the runners up got as sum of one million Naira, while Potiskum academy won the bronze medal, going away with 500 thousand Naira.