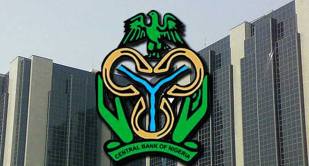 The Central Bank of Nigeria (CBN) has mandated all commercial banks in the country to immediately open a teller point for retail foreign exchange (FX) transactions in all locations.
The directive was contained in a memo issued to the banks by the CBN Director of Financial Markets Department, Dr. Alvan Ikoku.
The directive, according to the apex bank was to further increase FX availability to all end-users and ensure that a fair and verifiable exchange rate operates in the market.
The commercial banks were also mandated to have an electronic display board in all their branches showing rates of all trading currencies, while customers must insist on processing FX transactions based on the displayed rates.
The CBN noted further that henceforth, banks must process and meet the demand for travel allowances (PTA/BTA) by end-users within 24 hours of such application, as long as the end-users meet basic requirements already outlined in earlier directives.
For school fees and medical bills, the banks have 48 hours to meet customers' demands.
The apex bank said non-compliance by any bank would attract sanctions, which may include but not limited to being barred from all future CBN foreign exchange interventions.