Chinese Nationals Arraigned For Allegedly Importing Fake Tyres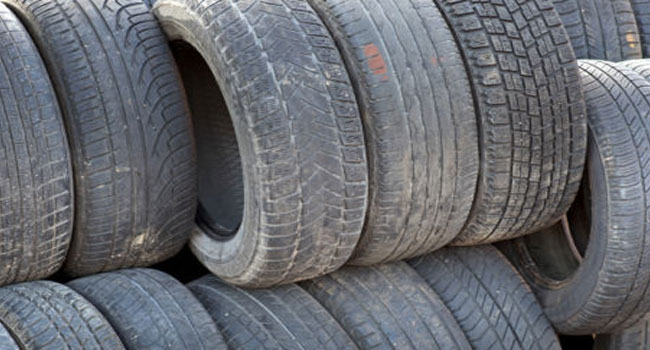 Two Chinese nationals, Tao Shen and Jing Yau, on Wednesday appeared before a Federal High Court sitting in Lagos over charges bordering on alleged importation of fake tyres.
Shen, 36, and Yau, 22, were charged alongside a Nigerian, Chinedu Madubuike, and two companies, Sino Nig. Import and Export Ltd., and Nedeca International Ltd., on four counts bordering on importation of substandard products.
In the charge, the defendants were said to have committed the offence in February 2017 by allegedly conspiring to import tyres which do not meet the relevant Nigeria industrial standard.
They were also alleged to have stuffed various sizes of tyres into one, knowing same to be in a dangerous state, or injurious to human life.
However, their arraignment could not proceed, owing to the absence of a Chinese interpreter to translate the charges to them.
The trial judge, Justice Mojisola Olatoregun, consequently ordered that an interpreter be produced in court at the next adjourned date for the defendants to take their plea.
Justice Olatoregun adjourned their arraignment till March 20, adding that the defendants be returned to custody where they came from.