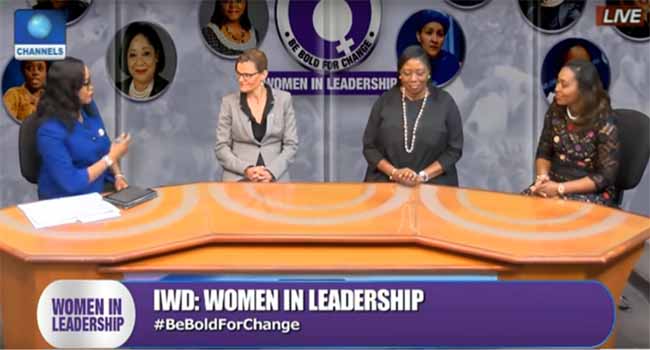 Nigerian women have reiterated their clamour for gender equality, women empowerment, as well as their active participation in political, economic, social and cultural life.
This was the general consensus at a panel discussion in commemoration of the 2017 International Women's Day held on March 8.
The discussion, themed: Women In Leadership: Be Bold For Change, brought together women in various industries such as the C.E.O Fine and Country, Udo Okonjo; Legal Adviser, Toke Benson; C.E.O Social Media Week, Obi Osika; Actress, Omotola Jalade; and even the British High Commissioner, Paul Arkwright among others.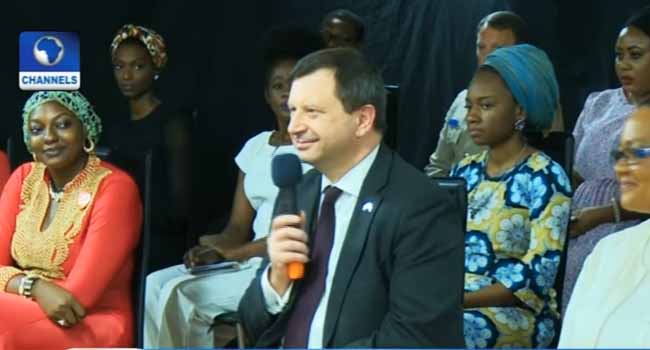 Encouraging other women, some of the guests agreed on the notion that women must rise up to their roles and their commitment to making a change rather than waiting around to be served positions.
Also addressing the notion that women are their own worst enemies, some argued that a woman might be her own worst enemy by not stepping up to her rights and roles with boldness.
Mr Okonja, however disagreed with the ideology, insisting that on the contrary, a lot of women especially in recent times, have begun supporting themselves, while making reference to programmes such as the Women in Management, Business and Public Service (WIMBIZ) and She Leads Africa, among others.
She also opined that in changing the narrative of how women are perceived as against men, the men have to be engaged in such a way that they stopped seeing women as threats or simply not as good as the men.
According to her, women bring something new and different to the table and they possess a number of unique qualities such as intuitiveness and the ability to multi task which makes them just as good as the men.
The Deputy British High Commissioner, Laure Beaufils, said although much progress has been made on all fronts, much more still has to be done.
She therefore urged women to get out their comfort zones; saying that though they may feel the fear, they should do what they have to do regardless.
Beaufils, while advocating legislative change, also encouraged that sons, not just daughters, must be educated in order for the nation to experience real change.
Counting some of the progress made in educating the girl child, the Borno State Commissioner for Education, Ahmed Babawo, revealed that 110 women are currently studying medical sciences in Sudan.
Also speaking on the efforts towards helping persons, especially women with disability, Toke Benson, assured women living with disability that the Lagos state government is making conscious efforts to that effect.
As part of efforts in contribution to helping women and the general population of the girl child, Omotola in conjunction with her ONE campaign, resolved to get every girl off the streets and into schools as soon as possible.