Apo Killings: Families Protest Court Verdict, Urge AGF's Intervention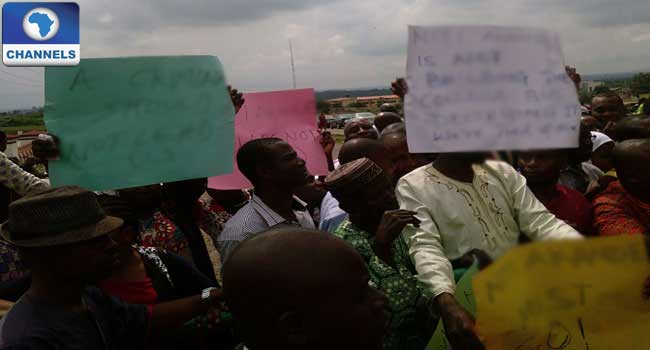 The family members of the six Igbo traders who were murdered in Abuja in June 2005 have staged a protest at the office of the Attorney General of the Federation (AGF) and Minister of Justice.
They registered their displeasure over the judgment of an Abuja High Court which sentenced to death, two out of the six police officers who were initially charged for their alleged complicity in the killings.
Leader of the aggrieved family members and Chairman of Apo Traders Association, Mr Chimezie Ifeh, stated their objection to the court's decision on the matter.
He queried the propriety of the court judgment, saying "the real culprits of the gruesome murder of the Apo six traders have been left off the hook".
Mr Ifeh urged the Minister of Justice to appeal the judgment and ensure that the perpetrators be brought to book.
The protesters were addressed on Friday on behalf of the Minister by the Director of Legal Drafting at the Federal Ministry of Justice, Mr Tahir Hamzam.
Mr Hamzam assured them that the AGF would to look into the matter as he urged them to remain law abiding.
He also promised the protesters that the judgment would be studied while appropriate steps will be taken to address the issue.