The Food and Agriculture Organisation of the United Nations says about eight million people will go hungry in northern Nigeria by the year 2020.
The organisation also said at least 4.5 million people in the region would be needing urgent food assistance.
A representative of the United Nations, Mr Patrick David, made the disclosure in Abuja during a stakeholders' meeting on food security in northern Nigeria.
Mr David said the situation was worsened by the Boko Haram insurgency, as well as the persistent clashes between farmers and herdsmen in the region.
He noted that after studying the population of those affected by food insecurity, one of the recommendations to address the situation was to strengthen their access to food.
"Food assistance is very critical for lots of people in the Northeast states. In addition to that, we've seen that the level of malnutrition in these three states (Borno, Yobe and Adamawa) are very critical.
"It's one of the other recommendations to strengthen the fight against malnutrition in these states and in everywhere we can find children in difficult situation.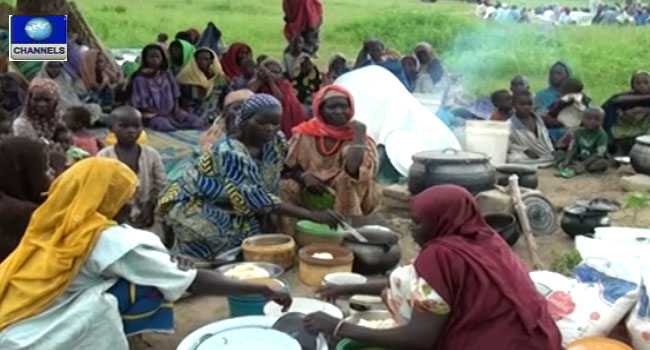 "Globally when you look at the 16 states, the expected estimate is that more than eight million people are food insecure.
"Of course majority of them are in the Northeast states and there is more than 4.5 million people who still need assistance because they are severely food insecure in the three Northeast states.
"Besides that, the recommendation for the majority of these states which have been studied is to strengthen their access to food.
"The recommendations are expected to be proposed to decision makers to find a way to strengthen the resilience of this population.
"There are many ways to strengthen the resilience in agriculture, in livestock production, in fisheries," the UN official explained.