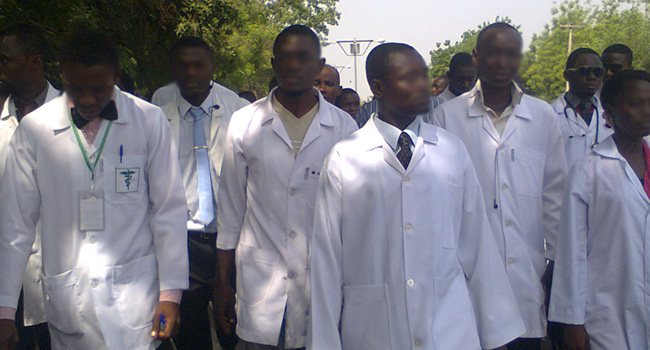 The National Association of Resident Doctors, southeast caucus has condemned the suspension of the body's president at FMC Umuahia, Dr Innocent Orji, from residency training.
Members of the association have described their colleague's suspension as a grave error that contravenes section (3) of the Public Service Rules of Nigeria.
During a briefing held in Umuahia, the caucus leader, Dr Udu Chijioke, said the association has their reservations about the alleged misconduct committed by their colleague and his subsequent suspension.
They have therefore asked the Federal Ministry of Health and the government of Abia state to compel the hospital's management to immediately reinstate Dr Orji or face a strike by all public hospitals in the southeast.